Dearborn Roofing Contractor
Licensed & Insured. Family Owned Business. Proudly Serving the Downriver Area and Metro Detroit Since 1981.
Looking to Replace Your Roof?

Get a Free Quote!
Simply fill in the form below with your details.
Looking to Replace Your Roof?

Get a Free Quote!
Simply fill in the form below with your details.
Expert Roofing Contractors in Dearborn, Michigan
Dearborn, Michigan is a charming city located in Wayne County, and just a short drive from Detroit. Dearborn is known for its local attractions, such as Henry Ford Museum of American Innovation, and its family friendly drive-in theater Ford – Wyoming. Residents enjoy a wealth of activities and entertainment options, making it a wonderful place to call home.
As a homeowner in Dearborn, you understand the significance of maintaining your home's appearance and functionality. Your roof is the first defense against the harsh weather conditions that Metro Detroit is known for. With ice, heavy rains, and high winds all taking their toll, even the toughest roof can become damaged over time. That's why a leaky roof can be a source of frustration and stress.
Don't let a leaky roof be the weak point in your home's defense. Trust MCM Services for all of your roofing and home improvement needs. Our roofing specialists guarantee quality workmanship and reliable protection, with a focus on locating and fixing the root cause of any leak. With our superior products and advanced techniques, we ensure that your roof remains strong against the elements.
Contact MCM Services at (734) 676-6343 to protect your Dearborn home and keep your roof in top condition.
Local Roofing Experts You Can Trust!
Keep Your Roof Looking Great with Our Professional Roofing Services!
Keep your Dearborn home protected with our expert
roofing services
! From repairs to maintenance to installations, we've got you covered. Our team of seasoned roofers in Dearborn will deliver top-notch quality work, giving you peace of mind that your roof is in the best possible care. Get in touch with us today to see how we can enhance your roof's longevity and beauty.
Save on Costly Repairs: Schedule Regular Roof Inspections!
At MCM Services, we strongly recommend that every Dearborn homeowner incorporates regular roof inspections into their routine maintenance plan. These inspections not only help maintain the overall condition of your roof, but they can also prevent costly repairs and issues down the line.
By scheduling regular inspections, our team of experts can identify and fix any minor problems before they become major ones, saving you time, money, and stress in the process. In addition, our inspectors ensure that your roof is up to code with all local regulations, eliminating the risk of costly fines or potential safety hazards.
Don't wait until it's too late – make sure you schedule your regular roofing inspection with MCM Services today and protect the integrity of your home and its roofing system. Our team of experienced professionals will provide you with the best quality service and peace of mind knowing that your roof is in good hands.
Our Satisfied Roofing Clients!
Get Your Roof Fixed Today - Licensed & Insured Roofing Experts!
At MCM Services, we understand the importance of quick and effective roof repair in Dearborn. You want to make sure your home is protected and secure, and that's exactly what we offer. Our team of licensed and insured roofing experts have the expertise and experience necessary to ensure your repair is done right the first time.
We believe that it's important to provide top-notch service that meets all industry standards, so that you can have peace of mind knowing that your repair will last for years to come. Our goal is to help you save time and money in the long run, which is why we always use high-quality materials and the latest techniques to repair your roof.
Since 1981, MCM Services has been serving the Dearborn and Downriver communities. Over the years, we have helped thousands of homeowners with their roof repairs and have established a reputation for providing reliable and trustworthy service. So if you're in need of roof repair, contact us today! We are here to help you secure your roof and give you the peace of mind you deserve.
Dearborn's #1 Choice for Roofing Services
We treat every
roofing project
with the same respect, dedication, and professionalism, no matter how big or small it is. We ensure that every detail is performed properly, whether you need an inspection or a full roof replacement.
Award-Winning Roofing Contractor in Metro Detroit!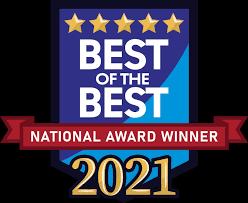 Rely on the Pros - Get Your Roof Installed Correctly with an Experienced Team!
If you're a homeowner in Dearborn, MI, looking to replace your roof, turn to MCM Services. Our roofing company has been serving the area for 40+ years, and specializes in providing quality roof replacement services. We understand the importance of having a strong, reliable roof to protect your home.
Our experienced contractors can help with any roof replacement needs, whether it's from storm damage or simply updating old tiles or shingles. They're well-versed in handling roofs damaged by wind or tornadoes, common issues in Michigan. Plus, get a free quote to know exactly what it will take for a new roof.
Get started with MCM Services today for top-notch roof replacement service at a great price.
Proudly Serving Communities Throughout the Downriver Area
Allen Park, MI
Brownstown, MI
Dearborn, MI
Flat Rock, MI
Gibraltar, MI
Grosse Ile, MI
Lincoln Park, MI
New Boston, MI
Riverview, MI
Rockwood, MI
Romulus, MI
Southgate, MI
Taylor, MI
Trenton, MI
Woodhaven, MI
Wyandotte, MI
Protect Your Home with Expert Roofing Services from Dearborn's Top Company!
In need of a top-notch roofing company in Dearborn, MI? Trust MCM Services! Our team is dedicated to delivering a roof that's both attractive and able to withstand the harshest of Michigan weather. Get in touch today for a complimentary quote and experience hassle-free roofing solutions!