Riverview Roofing Contractor
Licensed & Insured. Family Owned Business. Proudly Serving the Downriver Area and Metro Detroit Since 1981.
Looking to Replace Your Roof?

Get a Free Quote!
Simply fill in the form below with your details.
Looking to Replace Your Roof?

Get a Free Quote!
Simply fill in the form below with your details.
Expert Roofing Contractors in Riverview, Michigan
Riverview, Michigan is a lovely town located in Wayne County, a stone's throw away from Detroit. It boasts of several local gems like Arnaldo's Banquet Center and Young Patriots Park. People living in Riverview relish in an array of recreational activities, making it an ideal place to reside.
As a homeowner in Riverview, you value preserving the appearance and functionality of your home. Your roof is the first line of defense against the challenging weather conditions that are common in Downriver. From hailstorms, heavy downpours to harsh winds, even the toughest roof can get damaged over time. A leaky roof can cause a lot of stress and be a source of frustration.
Don't let a damaged roof weaken your home's defense. Count on MCM Services for all your roofing and home improvement needs. Our roofing experts guarantee top-notch workmanship and reliable protection, with a focus on fixing the underlying cause of the leak. With our advanced techniques and superior products, we ensure your roof remains strong in the face of any weather.
Reach out to MCM Services at (734) 676-6343 to protect your Riverview home and keep your roof in optimal condition.
Local Roofing Experts You Can Trust!
Keep Your Roof Looking Great with Our Professional Roofing Services!
Ensure the safety of your Riverview home with our premium roofing services! We offer everything from repairs to maintenance to installations to keep your roof in tip-top shape. Our team of skilled roofers in Riverview guarantees to provide top-notch quality work, giving you the assurance that your roof is well taken care of. Contact us today to discover how we can improve the durability and aesthetic of your roof.
Save on Costly Repairs: Schedule Regular Roof Inspections!
Keep your Riverview home safe and secure with regular roof inspections from MCM Services. Our experienced professionals will thoroughly examine every aspect of your roofing system to identify any potential problems, ensuring that your home is protected from damage and hazards.
Don't let minor roofing issues escalate into costly repairs. With MCM Services, you can have peace of mind knowing that your roof is in top condition and up to local safety codes. Our inspectors will work quickly and efficiently to fix any issues they discover, ensuring that your home remains secure and protected.
Schedule your roof inspection with MCM Services today and secure the longevity of your home's roofing system. We offer expert services, flexible financing options, and unparalleled customer support to give you the confidence and peace of mind you need when it comes to your home's safety.
Our Satisfied Roofing Clients!
Get Your Roof Fixed Today - Licensed & Insured Roofing Experts!
At MCM Services, we understand the importance of prompt and effective roof repair for your home. Our team of skilled and insured technicians have the know-how and expertise to handle any roofing issue with precision and efficiency.
We are committed to delivering quality service that adheres to all industry standards, so you can trust that your repair will be done to last. Our use of high-quality materials and advanced repair methods ensures that your roof will be secure and protected for years to come.
With a rich history of serving the Riverview and surrounding areas since 1981, MCM Services has earned a reputation for providing reliable and trustworthy roof repair services in Riverview. If you're in need of roof repair, let us help give you peace of mind. Contact us today!
Riverview's #1 Choice for Roofing Services
We treat every
roofing project
with the same respect, dedication, and professionalism, no matter how big or small it is. We ensure that every detail is performed properly, whether you need an inspection or a full roof replacement.
Award-Winning Roofing Contractor in Downriver!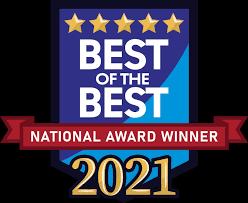 Rely on the Pros - Get Your Roof Installed Correctly with an Experienced Team!
If you're in Riverview and need a new roof, MCM Services is here for you. With decades of experience, we're a trusted roofing company that provides top-quality roof replacement services to local homeowners. We understand the importance of having a sturdy roof to protect your home and your family.
Our skilled contractors are equipped to handle any roof replacement project, from fixing storm damage to replacing old, worn-out tiles or shingles. With their expertise, you can rest assured that your new roof will be installed properly and last for years to come. Plus, we offer free quotes so you can know upfront what to expect.
Don't wait, contact MCM Services today for expert roof replacement services at a great price.
Proudly Serving Communities Throughout the Downriver Area
Allen Park, MI
Brownstown, MI
Dearborn, MI
Flat Rock, MI
Gibraltar, MI
Grosse Ile, MI
Lincoln Park, MI
New Boston, MI
Riverview, MI
Rockwood, MI
Romulus, MI
Southgate, MI
Taylor, MI
Trenton, MI
Woodhaven, MI
Wyandotte, MI
Safeguard Your Home's Integrity with Experienced Roofing Services from Riverview's Top Company!
Looking for the best roofing company in Riverview? Turn to MCM Services, our experienced team is committed to providing top-quality roofing services that not only improve the appearance of your home but also withstand the challenging weather conditions in Michigan. Contact us today for a free estimate and take the first step towards a stress-free roofing experience!